Marian Hope Academy's scripture focus this year has been Mark 12:30-31: Love the Lord your God with all our heart and with all your soul and with all your mind and with all your strength. The second is this: 'Love your neighbor as yourself.' There is no commandment greater than these.
Of all the commands God gives us in His word, the greatest is LOVE. The Bible does not say Love the Lord with a "little" or "some" or even the "majority" of your heart…we are commanded to LOVE Him with ALL of our heart, soul, mind and strength. And then we are to LOVE others (not judge nor gossip about others; we are to LOVE). That may be easy to say, but are we doing it and are we teaching our children to do it?
In Bible Study at MHA, the students have learned to think about and analyze "love" as a verb. We have gone to scripture to help us put "love" into action. The students have spent the past two months solidifying "charity" in their hearts…as Charity is definitely an act of LOVE. As a school, we chose to bless New Day Foster Home which is an amazing organization in China that takes care of children with significant special needs; some of which are life-threatening. Each classroom planned and executed their fundraising ideas. The students researched, created timelines, developed a cost/profit margin, delegated out responsibilities, worked together as a team, created beautiful posters, wrote quotes and scriptures about charity and so much more. The students in one class decided on the slogan, KIDS FOR CHANGE; BUILDING HOPE, as the name for the event. The event was a huge success and the students bought in close to $1,000 for New Day.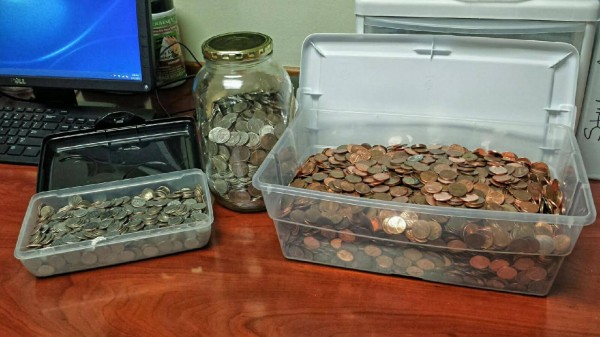 To kick off the event that week, the students had a change drive which totaled close to $700 just in pennies, nickels, dimes and quarters…and it was an amazing math lesson filled with predicting, estimating, calculating, graphing and much more. Hands-on, functional learning…and all for a good cause and to Glorify God!
Over the past few months, we have tied in the scripture verse from Philippians 2:4 Do nothing out of selfish ambition or vain conceit. Rather, in humility value others above yourselves, not looking to your own interests but each of you to the interests of the others. Wow, hard stuff to conquer especially in our era of competition and pride.
Through this event I truly saw LOVE and CHARITY move from the mind to the heart. Humble giving!
-Angie Knight, Founder of Marian Hope
https://www.marianhope.org/wp-content/uploads/2015/04/change-drive.jpg
806
1433
MarianAdmin
https://www.marianhope.org/wp-content/uploads/2023/03/MH_Web-Logo_340x156.jpg
MarianAdmin
2015-04-22 08:38:56
2015-04-21 13:50:57
Love & Charity