Every day more and more families are moving away from processed, packaged foods and towards real food sources. Additionally, many families are moving towards gluten free and dairy free living when this diet changed proved so significant for the development and behavior of their child with special needs. These changes in diet, although the right, beneficial changes to make, can impact the food budget.
This blog series will aim to give you the tools to eat real foods, keep the cost down, and make healthy, real food meals efficiently through trusted meal planning tips.
There are some real foods that can help to stretch your food dollar without having to choose processed foods. These are "real food" starch options that can be used instead of high dollar gluten free breads, pasta, cereals, chips and snack foods. While saving money, you will also cut down on preservatives, additives, and sugar.
We will discuss each below, but before that, I want everyone who is reading to be reminded that these are all carbohydrate foods and should not be eaten without an animal protein source. Protein is needed to stimulate all gastrointestinal hormones and keep blood sugar stable.  Carbs can't go it alone.  This is actually very important for children with Autism or ADD/ADHD since blood sugar highs and lows can really affect mood. This means no "naked" carbs (carbs without a protein source). Here we go unpacking potatoes, rice, and beans….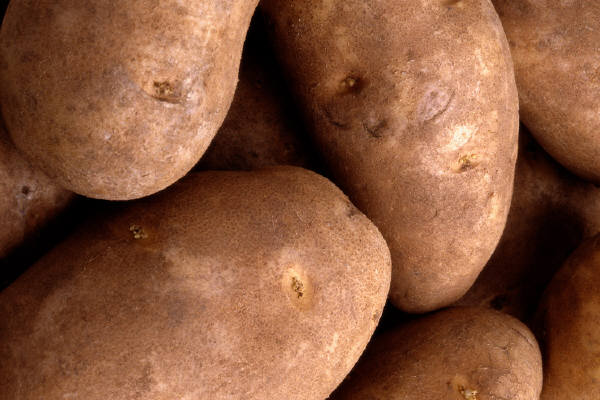 Potato
Cost: $75-1.40/lb
Nutrition:
White potato: source of Vitamin C, magnesium, Vitamin B-6
Sweet potato: great source of beta-carotene (precursor to making Vitamin A), and potassium
Meal Ideas:
Use potatoes chopped small and cooked on the stove for a breakfast starch instead of costly, processed gluten free cereals, waffles, or pancakes.

Add thin sliced potato to eggs and spinach for a quick breakfast scramble.

Add potato to soups, stews or use as a side dish instead of gluten-filled grains like wheat bread and pasta.

Have leftover chili or chopped BBQ beef/chicken? Top a baked potato with leftover meats, cooked broccoli and butter for a fast, filling, real food meal.
Things to consider: Once a potato sprouts, you risk it producing toxins. Often the best price for potatoes is in bulk so if you need to use your potatoes quickly, make LOTS of hashbrowns, when they are finished baking in the oven, allow to cool and store in the freezer. Then scoop out what you need for a quick side or breakfast starch. They will reheat in a pan in less than 5 minutes! White potatoes have been "vilified" in many circles but they do have nutrition and are a fabulous gluten free starch/carbohydrate to use. Moderation is the key as it is with all carbohydrate foods
Beans
Cost:
Average cost of pre-cooked beans: $0.60 per cup, cooked
Average cost of dry beans: $0.25 per cup, cooked (from The Simple Dollar)
Nutrition:
Source of folate, fiber, tryptophan, and molybdenum- also wide range of phytochemicals like those found in fruits and vegetables. Beans are a source of carbohydrate and protein, therefore they could be used without an additional protein source on occasion.
Meal Ideas:
Add beans to taco meat to boost the nutrition and stretch the use of your meat

Add beans to soups for richer, more satisfying soup

Puree beans with salt, garlic, and other spices of your choice for a dip or spread without any chemicals, additives, or preservatives

Layer beans (whole or pureed) with guacamole, salsa, lettuce, tomato, onion and cilantro for a  bean dip that is hearty enough to be a main dish! Serve with veggies to dip, non GMO corn chips or non GMO corn tortillas

Add extra beans to chili to get more bang for your buck
Things to Consider: The real budget saver is in using dry beans instead of canned beans. Try beans are the better choice for many reasons: 1) cheaper than canned; 2) no risk of BPA toxin from the cans; 3) the soaking needed to prepare dry beans eliminates many of the toxic phytates and tannins. Anytime I talk about beans you will hear me say "properly prepared" beans. By this I mean the dry beans have soaked for at least 24 hours covered in water to release the phytates. This process decreases toxins and increases digestibility of the beans. I will often soak and cook a whole bag (up to 8 cups) of beans at one time then store in the freezer for easier use in meals.
Rice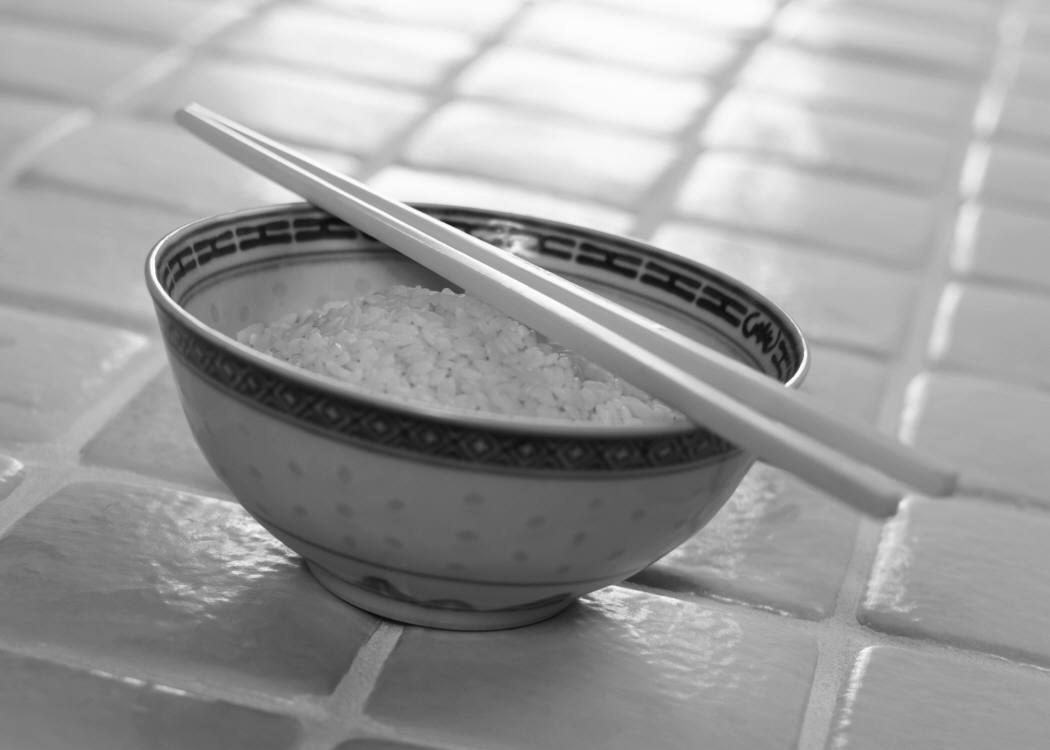 Cost:  Average $.70-1.50/lb of uncooked rice
Nutrition:
Brown rice has more minerals than white rice such as selenium and magnesium. Rice is by no means a "nutrient dense" food but can be a good staple for those who need more carbohydrates than others. Nutritionally, one of the ways I use rice most often is as, what I call, a "carrier." Rice can be packed with butter to get in more of those good fats that I love. Cooking rice with lots of butter and then adding butter at the end also will help to slow down the blood sugar rise. I very very rarely cook rice in water. I almost always cook it in homemade bone broth. This makes the rice the "carrier" of a massive amount of nutrition that I might have a hard time getting into my diet anyway. Both homemade bone broth and rice are very inexpensive but can pack a nutritional punch. Since I'm not really eating the rice for the nutrition content of the rice, but for the other things it can absorb/"carry," I don't have a strong opinion about white or brown rice. But, if rice is a consistent part of your diet and eaten alone as a side, brown is the way to go.
Meal Ideas:
Cook rice in bone broth (See above) instead of water

Add rice to meat used for a stuffed pepper recipe to stretch your beef

Use rice as a side for taco salad instead of corn chips or taco shells which are fried in inflammatory industrial seed oils (corn, soybean, sunflower, safflower oil, etc)

Add to soups such as black bean or chicken and vegetable as a gluten free starch for heartier, more filling soups

Replace barley with rice in beef and barley soup

Combine leftover chicken or beef with leftover rice for fried rice ("fry" using butter or coconut oil)
Things to Consider:  Many gluten free products are rice based, so to keep variety in your diet and not pound the body with rice, rice, rice, be sure to use cooked rice and rice based products in moderation. Occasionally a child with celiac disease or gluten intolerance will eat SO much rice day after day, year after year, that they will develop a sensitivity to the rice. This is rare, but increasing in frequency since some gluten free families are way over-using gluten free processed foods. Rice is a cost effective way to still have some grains, but should not be consider the "savior" to the gluten free person.
So, there you have 3 ways to work some cost-effective foods into your real food diet. Coming up next are tips for meal planning and how planning can be bigger budget saver than you may realize!
Remember, although they do have nutrition, potatoes, rice, and beans are not what I would consider "nutrient dense," so should not be the foundation or staples of anyone's diet. Clean animal protein, fruits and vegetables, and healthy fats should be the staples. Potatoes, rice and beans are simply one way to help the budgeting of real foods and gluten free/dairy free living.