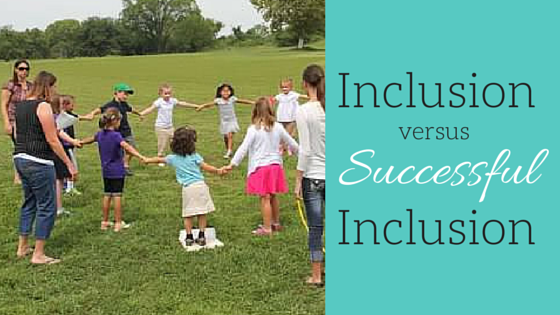 For years I have been trying to figure out "successful inclusion" for children with special needs. Inclusion
is when a child is included into the same activities as other children despite their challenges.  This
does not necessarily equal successful inclusion. Successful inclusion varies depending on the child's
needs. In my eyes, successful inclusion is when a student is learning to their God-Given potential;
thriving socially, emotionally, spiritually, and academically in a setting with "neuro-typical" peers.
Oftentimes, it is the typically-developing peers who can "make or break" successful integration.
Christ- Centered character development is the key to our success at Marian Hope Academy. At the
beginning of last year (our first year), many students separated themselves from fellow students who
seemed quite "different" from them. This year, these same students no longer see the "differences" with
fear but rather embrace the "differences" with love. Through focused prayer and helping students realize
that God created each person for a special purpose, we have seen transformation in the character of
many of our students.  It is priceless! Thought provoking questions such as, "How would God view
him/her?" has really helped shape the character of our students. For the first time in my life, I finally get
to experience the daily blessing of "true & successful integration" and it is beautiful.
– Angie Knight
Founder of Marian Hope